Wart Removal Buckinghamshire
Welcome to Buckinghamshire Wart Removal Clinic –
We operate throughout the whole of the UK.

Book an appointment
WART REMOVAL Buckinghamshire
At the wart removal clinic in Buckinghamshire, we offer various treatments to our clients; from the removal of different types of warts and skin tags to the treatment of verrucas. We provide these treatments to clients in and around the Buckinghamshire area.
WE OFFER:
Wart Removal
Skin Tag Removal
Verruca Treatment
The treatments at our clinic will be handled by our team of nurses, who have NHS nursing backgrounds and have over 75 years of combined expertise and have treated a combined total of in excess of 4500 patients who are happy with our skin tag removal procedures.
Our team of professional nurses are on hand to help and advise with any removal treatment you may require, please contact us by phone, text, or email to talk with one of our trained nurses and schedule an appointment.
Read More
CALL
0330 043 2013
Visit us at one of our clinics for your FREE consultation.
YOUR REASSURANCE​
OUR NURSES ARE FULLY TRAINED WITH OVER 75 YEARS EXPERIENCE REGARDING ANY ISSUES YOU MAY HAVE WITH WART REMOVALS.

EASY TO BOOK APPOINTMENTS
Simply phone us, SMS us, or email us for a quick response to book your appointment.

EXPERT NURSES
With NHS backgrounds, we understand medical care for a fuller service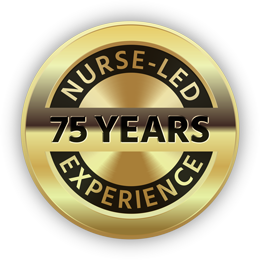 SAFE, CLINICAL SKIN TAG REMOVAL
Skin tag removal is a safe and simple procedure that is undertaken here, at our Buckinghamshire clinic, by our nurse-led team of clinicians.
Our preferred option – and the most convenient for our clients – is to have skin tags removed via freezing. This process is known as cryotherapy. Skin tags can also be removed by cutting them off or burning them off, however at our clinic, we prefer to use cryotherapy.
How does the skin tag removal process work?
The skin tag removal process is a straightforward and relatively painless experience. No clinical admission is required and the patient can be treated during a consultation. No special preparation is necessary and the consultation and treatment can be undertaken by a clinician or a nurse.
After our nurses assess your skin tag and agree that it's possible to remove it, we will begin the cryotherapy treatment.
Cryotherapy is a treatment using extremely low or freezing temperatures. Cryotherapy treatment removes skin tags, by literally freezing them off the skin's surface. The actual treatment time is completed in seconds and can be done without any need for local anaesthetic. Treatment times may vary depending on the width and height of the skin tag.
You may feel a slight tingling sensation in the treated area for a few hours following the treatment. For the most part, one session should be enough to remove the tag but if necessary, due to the size of the skin tag, another session may need to be booked.
Over the next few days, the skin tag will become darker and may begin to dry up. This is a great sign that the skin tag is dying and will soon fall off. It will likely leave a discoloured spot, please wait until your skin has returned to its usual colour before resuming your normal skincare routine.
To book a free consultation, simply call, SMS or email us. We want to understand your issues and what you would like to achieve from your treatments.
WART / VERRUCA REMOVAL
FAVOURED AREAS TREATED WITH Buckinghamshire WART REMOVAL ARE:
We offer skin tag removal, wart removal and verruca treatment for the above-mentioned areas.
If you would like to arrange a free consultation or talk to one of our nurses about any of the treatments, please contact us by phone, text or email.
WHAT ELSE?
FREE CONSULTATION
SIMPLY CALL, SMS OR EMAIL US TO ARRANGE YOUR FREE CONSULTATION. WE WANT TO UNDERSTAND YOUR ISSUES AND WHAT YOU WOULD LIKE TO ACHIEVE FROM YOUR TREATMENTS.
TREATMENTS BY EXPERTS
YOUR TREATMENTS ARE HANDLED BY OUR MEDICAL STAFF WHO HAVE OVER 75 YEARS COMBINED EXPERIENCE, WITH GENUINE CARE FOR OUR CLIENTS.
AFTER CARE
WE DON'T SIMPLY SEND YOU ON YOUR WAY AFTER A TREATMENT. WE HAVE FULL AFTER CARE PLANS WHERE NECESSARY TO ENSURE YOU ARE GETTING THE BEST RESULTS.
MAKE YOUR APPOINTMENT FOR WART REMOVALS AT ONE OF OUR CLINICS
CONTACT US TODAY TO BOOK YOUR WART REMOVAL APPOINTMENT.
Book an appointment
We offer Wart Removal around Buckinghamshire in the following local areas:
Amersham | Aylesbury | Beaconsfield | Bletchley | Buckingham | Chesham | Fenny Stratford | Gerrards Cross | High Wycombe | Marlow | Milton Keynes | Newport Pagnell | Olney | Princes Risborough | Stony Stratford | Wendover | Winslow | Woburn Sands | Wolverton