SKIN TAG REMOVAL
Welcome to Wart Removal Clinic –
We operate throughout the whole of the UK.

WHAT ARE SKIN TAGS?
WHAT ARE SKIN TAGS?
Skin tags are soft, harmless skin growths that normally appear within skin folds around certain parts of the body. Skin tags most commonly grow in and around the folds of the neck, the armpits, under the breast and the groin. They are also known to develop around the eyelids. While safe and noncancerous, skin tags can be tremendously inconvenient and uncomfortable when they catch on necklaces, ear-rings or clothing.
The tags are formed when loose collagen fibres become stuck in thicker areas of the skin's surface. This can happen when something – like a bra underwire or rucksack strap – constantly rubs the skin, causing friction. Skin tags can also develop when skin rubs against skin, which is why they are so commonly found around the neck, armpit and groin area. The tags are attached to the skin by stalks of skin that can vary in length and size.
Skin tags can also look unsightly and – although usually small – they can be damaging to self-esteem and self-confidence. It is recommended that skin tags are removed in a professional and clinical environment.
Skin tags are very common and benign. With some tags growing to the same size as a wart, they can sometimes be mistaken for warts. Skin tags often appear with age, increasing after the age of 50, and can be connected with conditions, such as diabetes. Skin tags tend to be more commonly found in women with men less prone to tags.
Contact
Visit us at one of our clinics for your FREE consultation.
YOUR REASSURANCE​
OUR NURSES ARE FULLY TRAINED WITH OVER 75 YEARS EXPERIENCE REGARDING ANY ISSUES YOU MAY HAVE WITH WART REMOVALS.

EASY TO BOOK APPOINTMENTS
Simply phone us, SMS us, or email us for a quick response to book your appointment.

EXPERT NURSES
With NHS backgrounds, we understand medical care for a fuller service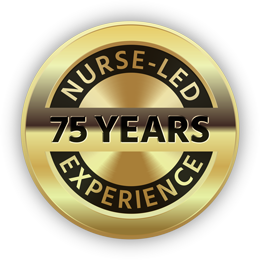 SAFE, CLINICAL SKIN TAG REMOVAL
Skin tag removal is a safe and simple procedure that is undertaken here, at on of our UK clinics, by our nurse-led team of clinicians.
Some people are more prone to skin tags than others, however it is not clear why this might be the case. You may opt to have more than one skin tag removed at a time. Skin tags may sometimes look like warts; however, they are neither contagious and they will not grow back once removed.
Our preferred option – and the most convenient for our clients – is to have skin tags removed via freezing. This process is known as cryotherapy. Skin tags can also be removed by cutting them off or burning them off, however at our clinic, we prefer to use cryotherapy.
HOW WART REMOVAL CLINIC CAN HELP
Every skin tag client at Wart Removal Clinic will have their tag or tags clinically assessed by one of our nursing team. Most tags are suitable for removal. Once assessed, the nurse will apply nitrous oxide to the area, using a precision tool that resembles a pen. Nitrous oxide, also known as N20, is very cold and will be used to freeze the stalk of the skin tag, stopping blood flow to the skin tag and effectively killing it.
The pen will not penetrate the skin, although the device will be applied to the skin with the sensation similar to that of the nib of a ballpoint pen touching the skin. When applying the nitrous oxide, the nurse may need to apply the device more than once in the same treatment. This is dependent on the size of the skin tag. Most tags can effectively be dealt with in one treatment, however unusually large skin tags might require a further treatment during a second session.
Following the procedure, the client may feel a slight tingling sensation in the area. The treatment is not painful, although you may experience a very mild stinging during the rest of the day.
After the cryotherapy treatment, the skin tag will change colour, becoming darker in the days following the session. The skin tag may feel as if it is drying out and feel crusty. This is a good sign that the skin tag is dying. Within a few days, the tag will simply fall off altogether. There may be a small mark where the skin tag has come away from, but this will disappear in time. When the area has healed, you can return to your normal skin care routine.
Should you wish to talk about any issues or questions you have please feel free to contact our UK Skin Tag Removal Clinic where our nurses are happy to help.
WHAT ELSE?
FREE CONSULTATION
SIMPLY CALL, SMS OR EMAIL US TO ARRANGE YOUR FREE CONSULTATION. WE WANT TO UNDERSTAND YOUR ISSUES AND WHAT YOU WOULD LIKE TO ACHIEVE FROM YOUR TREATMENTS.
TREATMENTS BY EXPERTS
YOUR TREATMENTS ARE HANDLED BY OUR MEDICAL STAFF WHO HAVE OVER 75 YEARS COMBINED EXPERIENCE, WITH GENUINE CARE FOR OUR CLIENTS.
AFTER CARE
WE DON'T SIMPLY SEND YOU ON YOUR WAY AFTER A TREATMENT. WE HAVE FULL AFTER CARE PLANS WHERE NECESSARY TO ENSURE YOU ARE GETTING THE BEST RESULTS.
MAKE YOUR APPOINTMENT FOR SKIN TAG REMOVALS AT ONE OF OUR CLINICS
CONTACT US TODAY TO BOOK YOUR SKIN TAG REMOVAL APPOINTMENT.