WART REMOVAL East Sussex
Welcome to East Sussex Wart Removal Clinic –
We operate throughout the whole of the UK.

Book an appointment
WART REMOVAL East Sussex
We specialise in a wide range of skin services at the East Sussex Wart Removal Clinic, ranging from wart removal and skin tag removal to verruca treatment (also known as plantar warts – warts which develop on the sole of the foot). Our facility is strategically placed to welcome patients from across East Sussex and the surrounding areas.
WE OFFER:
Wart Removal
Skin Tag Removal
Verruca Treatment
All of our procedures are nurse-led so you can be left assured that you will be in the hands of a qualified professional. Our nursing staff's collective nursing experience exceeds 75 years.
If you'd like to learn more, feel free to schedule a free consultation with one of our expert nurses who are always willing to offer their professional insight.
Read More
CALL
0330 043 2013
Visit us at one of our clinics for your FREE consultation.
YOUR REASSURANCE​
OUR NURSES ARE FULLY TRAINED WITH OVER 75 YEARS EXPERIENCE REGARDING ANY ISSUES YOU MAY HAVE WITH WART REMOVALS.

EASY TO BOOK APPOINTMENTS
Simply phone us, SMS us, or email us for a quick response to book your appointment.

EXPERT NURSES
With NHS backgrounds, we understand medical care for a fuller service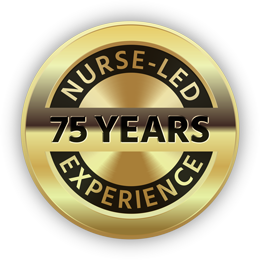 SAFE, CLINICAL SKIN TAG REMOVAL
Skin tag removal is one of the most popular procedures we offer at our East Sussex clinic. It is a simple and safe procedure that involves one of our expert nurses freezing the skin tag (a process known as cryotherapy) or using a laser to remove it. We believe that these two options are the most convenient for our clients.
Skin tags frequently resemble warts, causing confusion. It's important to remember that, unlike warts, skin tags are not contagious and will not regrow once removed. It's also common for people to have multiple skin tags; if this is the case, you can have them all removed during your visit.
How does the skin tag removal process work
A simple and painless procedure, skin tag removal does not require any additional preparation and can be performed by one of our trained nurses during the consultation. The first step of the process is to check whether the skin tag is suitable for removal which in most cases it is. Once our nurses approve the removal of the skin tag, we can start the process.
The procedure involves cryotherapy which is a painless treatment that does not require the use of any local anaesthetic. The skin tag is frozen with extremely low-temperature nitrous oxide, also known as N20. The procedure itself only takes a few seconds, but the skin tag may take a few days to die and fall off.
Following that, there may be a small dark patch where the skin tag was. If the affected area is properly cared for, this will go away. Please return to your regular skincare routine once your skin has recovered to its natural colour.
Should you wish to discuss the procedure with our skin tag removal team, feel free to contact our East Yorkshire clinic where our nurses are more than happy to help.
WART / VERRUCA REMOVAL
Favoured areas treated with East Sussex wat removal are:
We provide verruca treatment, wart removal, and skin tag removal for the aforementioned areas.
If you would like to schedule a free consultation or speak with one of our nurses about any of the procedures, please contact us by phone, text, or email.
WHAT ELSE?
FREE CONSULTATION
SIMPLY CALL, SMS OR EMAIL US TO ARRANGE YOUR FREE CONSULTATION. WE WANT TO UNDERSTAND YOUR ISSUES AND WHAT YOU WOULD LIKE TO ACHIEVE FROM YOUR TREATMENTS.
TREATMENTS BY EXPERTS
YOUR TREATMENTS ARE HANDLED BY OUR MEDICAL STAFF WHO HAVE OVER 75 YEARS COMBINED EXPERIENCE, WITH GENUINE CARE FOR OUR CLIENTS.
AFTER CARE
WE DON'T SIMPLY SEND YOU ON YOUR WAY AFTER A TREATMENT. WE HAVE FULL AFTER CARE PLANS WHERE NECESSARY TO ENSURE YOU ARE GETTING THE BEST RESULTS.
MAKE YOUR APPOINTMENT FOR WART REMOVALS AT ONE OF OUR CLINICS
CONTACT US TODAY TO BOOK YOUR WART REMOVAL APPOINTMENT.
Book an appointment
We offer Wart Removal around East Sussex in the following local areas:
Battle | Bexhill-on-Sea | Brighton | Crowborough | Eastbourne | Hailsham | Hastings | Heathfield | Hove | Lewes | Newhaven | Peacehaven | Polegate| Rye | Seaford | Uckfield | Wadhurst | Winchelsea