WART REMOVAL Powys

Welcome to Powys Wart Removal Clinic –
We operate throughout the whole of the UK.

Book an appointment
WART REMOVAL Powys
At our Wart Removal Powys Clinic, we offer a number of skin services, such as Wart Removals.
In addition to wart removals, we also treat patients with verrucas or want skin tag removal. Our clinic facilities mean that we can work with all sorts of warts and verrucas.
Although we cover the whole of Powys, our central location puts us within easy reach of clients from all over the county.
WE OFFER:
Wart Removal
Skin Tag Removal
Verruca Treatment
Medically trained, nurses at our clinic are always ready to answer any questions that you might have.
All of our Powys Wart removal treatments are nurse-led, which means you will be under medical supervision throughout. With over 75 years' experience across our team of nurses, you'll be in safe hands.
Please feel free to call our Powys Wart Removal Team. You can also call, text or email us to arrange an appointment today.
Read More
CALL
0330 043 2013
Visit us at one of our clinics for your FREE consultation.
YOUR REASSURANCE​
OUR NURSES ARE FULLY TRAINED WITH OVER 75 YEARS EXPERIENCE REGARDING ANY ISSUES YOU MAY HAVE WITH WART REMOVALS.

EASY TO BOOK APPOINTMENTS
Simply phone us, SMS us, or email us for a quick response to book your appointment.

EXPERT NURSES
With NHS backgrounds, we understand medical care for a fuller service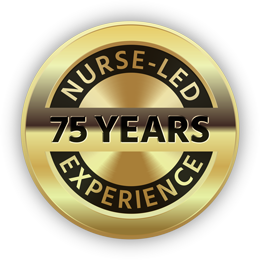 SAFE, CLINICAL SKIN TAG REMOVAL
Skin tag removal is a safe and simple procedure that is undertaken here, at our Powys Skin Tag Removal Clinic, by our nurse-led team of clinicians.
It's not clear why some people are simply more prone to skin tags than other people are. At our clinic, you can opt to have multiple tags removed during one treatment, if you have multiple tags you'd like to have removed. While skin tags might look a little bit like a wart, skin tags are not contagious and they won't grow back following removal.
At our Powys Skin Tag Removal Clinic, we remove skin tags by freezing. This is also the most convenient treatment option for our clients. We use the freezing process called cryotherapy. While skin tags can be removed by either cutting or burning them off, we prefer to use cryotherapy, or laser.
HOW WART REMOVAL CLINIC CAN HELP
At the Powys Wart Removal Clinic, every client has their tag or tags clinically assessed by one of our nursing team. Almost all tags are suitable for cryotherapy. After assessment, our nurse will use a pen-like precision tool to freeze the skin tag. Using nitrous oxide, also known as N20, will stop the flow of blood to the tag. Very cold, it effectively kills the tags by stemming blood flow to it.
During the treatment, it may feel as if the nib of a ballpoint pen has been applied to the skin. While the tip of the application tool does not pierce the skin, you may feel the point touch your skin while treatment is being applied. When applying the nitrous oxide during the treatment, the nurse might use a second application. This will depend on the skin tag's size. Most often, tags can be treated in one session, however sometimes large skin tags can require follow up treatment in a second session.
After the procedure, you may feel a slight tingling sensation in the treatment area. While the treatment is not sore, clients might feel a gentle stinging feeling for the duration of the rest of the day.
If you have any issues or questions, please get in touch with our Powys Skin Tag Removal Clinic. Our nurses will be happy to help you.
Skin tag removal is a safe and simple procedure that is undertaken here, at our Clinic, by our nurse-led team of clinicians.
Some people are more prone to skin tags than others, however it is not clear why this might be the case. You may opt to have more than one skin tag removed at a time. Skin tags may sometimes look like warts; however, they are neither contagious and they will not grow back once removed.
Our preferred option – and the most convenient for our clients – is to have skin tags removed via freezing. This process is known as cryotherapy. Skin tags can also be removed by cutting them off or burning them off, however at our clinic, we prefer to use cryotherapy.
WART / VERRUCA REMOVAL
FAVOURED AREAS TREATED WITH Powys WART REMOVAL ARE:
We also offer Wart removal – Skin Tag Removal – in Powys and surrounding areas.
Please call our medical team today to see how we can help you. Our nurses are happy to help.
WHAT ELSE?
FREE CONSULTATION
SIMPLY CALL, SMS OR EMAIL US TO ARRANGE YOUR FREE CONSULTATION. WE WANT TO UNDERSTAND YOUR ISSUES AND WHAT YOU WOULD LIKE TO ACHIEVE FROM YOUR TREATMENTS.
TREATMENTS BY EXPERTS
YOUR TREATMENTS ARE HANDLED BY OUR MEDICAL STAFF WHO HAVE OVER 75 YEARS COMBINED EXPERIENCE, WITH GENUINE CARE FOR OUR CLIENTS.
AFTER CARE
WE DON'T SIMPLY SEND YOU ON YOUR WAY AFTER A TREATMENT. WE HAVE FULL AFTER CARE PLANS WHERE NECESSARY TO ENSURE YOU ARE GETTING THE BEST RESULTS.
MAKE YOUR APPOINTMENT FOR WART REMOVALS AT ONE OF OUR CLINICS
CONTACT US TODAY TO BOOK YOUR WART REMOVAL APPOINTMENT.
Book an appointment
We offer Wart Removal around Powys in the following local areas:
Brecon | Builth Wells | Crickhowell | Hay-on-Wye | Knighton | Llandrindod Wells | Llanfair Caereinion | Llanfyllin | Llanidloes | Llanwrtyd Wells | Machynlleth | Montgomery | Newtown | Presteigne | Rhayader | Talgarth | Welshpool | Ystradgynlais