WART REMOVAL Cambridgeshire

Welcome to Cambridgeshire Wart Removal Clinic –
We operate throughout the whole of the UK.

Book an appointment
WART REMOVAL Cambridgeshire
You'll find a variety of dedicated skin-related treatments at our Cambridge clinic, from wart removal to skin-tag removal and care for verrucas. If you have any questions in advance, you're welcome to attend our clinic for a prior consultation, which is 100% free of charge.
Our Cambridge wart removal clinic is easy to find, and covers the whole city. We also have dedicated clinics in the neighbouring regions of Wisbech and St Neots.
WE OFFER:
Wart Removal
Skin Tag Removal
Verruca Treatment
We're always happy to talk things through, so don't hesitate to contact us if you're considering a skin-care treatment. With over 75 years of experience between them, our nurses are highly-experienced professionals and will be on hand to answer any queries you have, before, during or after your treatment.
We look forward to meeting you soon at our Cambridge wart removal clinic! Following a telephone or in-person consultation, there's no obligation whatsoever to proceed, so why not get in touch with us today and kick-start your skin-care treatment.
Read More
CALL
0330 043 2013
Visit us at one of our clinics for your FREE consultation.
YOUR REASSURANCE​
OUR NURSES ARE FULLY TRAINED WITH OVER 75 YEARS EXPERIENCE REGARDING ANY ISSUES YOU MAY HAVE WITH WART REMOVALS.

EASY TO BOOK APPOINTMENTS
Simply phone us, SMS us, or email us for a quick response to book your appointment.

EXPERT NURSES
With NHS backgrounds, we understand medical care for a fuller service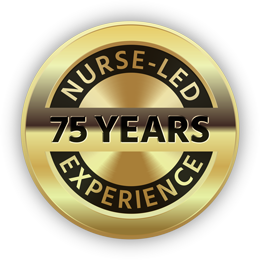 SAFE, CLINICAL SKIN-TAG REMOVAL IN CAMBRIDGE
We understand that even minor skin-care treatments can be a worry for some people. Rest assured that our skin-tag removal procedure is fast, painless and effective, performed by our expert team of nurse-led clinicians and available at our modern and comfortable Cambridge clinic.
Skin-tags are a part of life. It's not known why some people tend to get more of them than others, but they're certainly not related to general health and wellbeing. Our Cambridge clinic can treat single or multiple skin-tags, usually within one session. During your initial consultation, we'll be able to assess your condition and advise if your timescale will take any longer.
Skin-tags may resemble warts, although the two are very different. Tags will not grow back following removal and, unlike warts, they're not contagious. In some cases, it's tricky to tell the difference between a wart and a skin tag – we'll be able to confirm this for you during your consultation.
All of our skin treatments are carried out using the most modern technology available, using cryotherapy to remove warts and skin-tags. This is a freezing process, which is the fastest, safest, and most convenient method of removal. Unlike traditional methods of treatment such as cutting or burning, cryotherapy is unlikely to leave any mark and is less invasive overall.
The freezing process can be used in the majority of treatments, with laser therapy utilised if needed. We'll be able to advise of the best method for your treatment during your initial consultation.
How does the skin tag removal process work?
At our Cambridge clinic, we treat every customer as an individual. Our expert team of friendly nurses will assess your skin-tag or tags, then recommend the safest, most-effective form of treatment. Don't worry if you're concerned by the size of your skin-tag – almost any tag can be removed, using the same, pain-free method.
So what does treatment feel like? Well, our freezing therapy uses nitrous oxide on the affected area. It's as simple as touching a small part of your skin with the nib of a pen. You might feel a tingling sensation, or a slight tickle as the nitrous oxide gets to work. In rarer cases, some of our clients have experienced a very mild stinging sensation, which fades within a few hours of application.
After your cryotherapy application, your skin-tag will gradually change colour to a darker hue. Later, it will dry out. These are both signs that your treatment is working. Most tags drop off within a few days, leaving healthy skin behind. The skin has usually begun to heal by this time, so you may find a temporary red mark in place of your skin-tag. This will fade over time. It's best to avoid using any chemicals on the affected area until it has healed completely.
Remember, we're always happy to help, no matter what stage you're at on your skin-care journey! Contact our Cambridge skin-tag removal clinic today.
WART / VERRUCA REMOVAL
Favoured areas treated with Cambridgeshire wart removal are:
For the aforementioned locations, we provide skin tag removal, wart removal, and verruca therapy.
Please contact us by phone, text, or email if you would like to schedule a free consultation or speak with one of our nurses about any of the treatments.
WHAT ELSE?
FREE CONSULTATION
SIMPLY CALL, SMS OR EMAIL US TO ARRANGE YOUR FREE CONSULTATION. WE WANT TO UNDERSTAND YOUR ISSUES AND WHAT YOU WOULD LIKE TO ACHIEVE FROM YOUR TREATMENTS.
TREATMENTS BY EXPERTS
YOUR TREATMENTS ARE HANDLED BY OUR MEDICAL STAFF WHO HAVE OVER 75 YEARS COMBINED EXPERIENCE, WITH GENUINE CARE FOR OUR CLIENTS.
AFTER CARE
WE DON'T SIMPLY SEND YOU ON YOUR WAY AFTER A TREATMENT. WE HAVE FULL AFTER CARE PLANS WHERE NECESSARY TO ENSURE YOU ARE GETTING THE BEST RESULTS.
MAKE YOUR APPOINTMENT FOR WART REMOVALS AT ONE OF OUR CLINICS
CONTACT US TODAY TO BOOK YOUR WART REMOVAL APPOINTMENT.
Book an appointment
We offer Wart Removal around Cambridgeshire in the following local areas: