WART REMOVAL Wisbech

Welcome to Wisbech Wart Removal Clinic –
We operate throughout the whole of the UK.

Book an appointment
WART REMOVAL Wisbech
A very warm welcome to our Wisbech clinic! Here we have a range of skin-related treatments available, including wart removal, skin-tag removal and care for verrucas. All of our clients are welcome to join us for a prior consultation, to answer any queries or concerns you may have regarding your treatment.
Our Wisbech wart removal clinic is centrally-located and caters for clients across the whole of this beautiful market town.
WE OFFER:
Wart Removal
Skin Tag Removal
Verruca Treatment
You'll find our Wisbech nurses to be both expert and friendly – nothing is too much trouble! They've also got some 75 years of experience between them, so rest assured you'll be in the safest of hands. Don't hesitate to contact us with any questions you have about skin-care treatments in advance.
We're happy to conduct a prior consultation completely free, either on the telephone or at our Wisbech wart removal clinic. You'll be under no obligation to proceed with a treatment following your meeting, so why not get in touch to discuss your situation?
Call, message or email us today – our Wisbech skin-care clinic looks forward to hearing from you!
Read More
CALL
0330 043 2013
Visit us at one of our clinics for your FREE consultation.
YOUR REASSURANCE​
OUR NURSES ARE FULLY TRAINED WITH OVER 75 YEARS EXPERIENCE REGARDING ANY ISSUES YOU MAY HAVE WITH WART REMOVALS.

EASY TO BOOK APPOINTMENTS
Simply phone us, SMS us, or email us for a quick response to book your appointment.

EXPERT NURSES
With NHS backgrounds, we understand medical care for a fuller service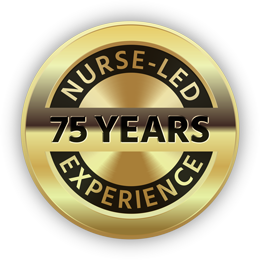 SAFE, CLINICAL SKIN-TAG REMOVAL IN WISBECH
We understand that even minor skin ailments can be a source of distress for some people, and the thought of undergoing a treatment can be an even greater worry. That's why we're always happy to discuss your current situation, as well as your desired outcome. Our comfortable, super-modern Wisbech clinic is at the forefront of technology, offering a painless skin-tag removal procedure, managed by our experienced team of nurse-led clinicians.
Remember, our nurses have seen, diagnosed and treated thousands of skin-tags in the past, and they're no reflection on your lifestyle or general health. At present, it's not understood why some people are more susceptible to getting skin tags than others, but we can say one thing for sure – they're just a natural part of life. Our Wisbech clinic can treat a single skin-tag or several, and usually within the same session.
It's sometimes difficult for non-professionals to spot the difference between a skin-tag and a wart. It's important to get this right, as skin-tags don't grow back following removal. They're also not contagious, so there's no risk of passing them on to others. If you have any doubts, we'll be able to confirm whether you have a wart or skin-tag during your free consultation.
Our Wisbech skin-tag removal clinic employs the most effective technology available, to offer a pain-free and swift procedure. This type of treatment is called cryotherapy. It's a freezing process, and a far more efficient route to take than traditional methods such as burning warts or cutting skin-tags.
Cryotherapy is also the least-invasive of all removal methods, and scarring is very unlikely. We're able to use cryotherapy in the majority of our skin-care treatments, but in rarer cases, it may be necessary to use laser-therapy to guarantee the best results. We'll be able to advise you whether this is necessary during your initial consultation, as well as confirm whether a single or double session is required.
HOW OUR WISBECH CLINIC CAN HELP
Once you've landed at our Wisbech clinic, you'll receive a friendly welcome from our expert team of nurses. We'll carry out an assessment of your skin-tag or multiple tags, and confirm the best procedure for treatment. No matter how large, the huge majority of skin-tags can be dealt with in a single session, all using the same painless freezing method.
The cryptherapy treatment is simple. We apply nitrous oxide to the affected area, which will feel similar to be prodded by a ballpoint pen. You may experience a mild tingling sensation at this point, and a small minority of our clients have reported a mild stinging sensation at the point of contact. This will quickly fade.
Once the nitrous oxide has been applied, your skin-tags will begin to dry out, and their colour will darken. Both these symptoms are signs that the process is working. Within a few days, your skin-tag will drop off. You may find a small red blotch in their place, but this is just a sign of your skin healing. Any mark will likely fade in a short space of time, although we would advise against using any soap or other chemicals on the affected area until any redness has disappeared.
Contact our Wisbech skin-tag removal clinic today, and start your skin-care journey in the best way possible.
WART / VERRUCA REMOVAL
FAVOURED AREAS TREATED WITH Wisbech WART REMOVAL ARE:
We also offer Wart removal – Skin Tag Removal – in Wisbech and surrounding areas.
Please call our medical team today to see how we can help you. Our nurses are happy to help.
WHAT ELSE?
FREE CONSULTATION
SIMPLY CALL, SMS OR EMAIL US TO ARRANGE YOUR FREE CONSULTATION. WE WANT TO UNDERSTAND YOUR ISSUES AND WHAT YOU WOULD LIKE TO ACHIEVE FROM YOUR TREATMENTS.
TREATMENTS BY EXPERTS
YOUR TREATMENTS ARE HANDLED BY OUR MEDICAL STAFF WHO HAVE OVER 75 YEARS COMBINED EXPERIENCE, WITH GENUINE CARE FOR OUR CLIENTS.
AFTER CARE
WE DON'T SIMPLY SEND YOU ON YOUR WAY AFTER A TREATMENT. WE HAVE FULL AFTER CARE PLANS WHERE NECESSARY TO ENSURE YOU ARE GETTING THE BEST RESULTS.
MAKE YOUR APPOINTMENT FOR WART REMOVALS AT ONE OF OUR CLINICS
CONTACT US TODAY TO BOOK YOUR WART REMOVAL APPOINTMENT.
Book an appointment
We offer Wart Removal around Cambridgeshire in the following local areas: